Scott Au

Scott Au joined EPFR's quantitative team in 2020 as a Hong Kong-based analyst supporting the company's APAC sales team and client base. Scott's work includes the creation of alpha strategies, factors and models for equity, fixed income and FX clients using EPFR's vast database of mutual fund and ETF flows.

Prior to EPFR, Scott worked at C.M. Capital Advisory for two years as Quant Investment Analyst supporting the management of systematic equity portfolios, developing an extensive machine learning library for regression analysis and constructing market sentiment indicators.

He holds a MSc in Financial Mathematics and BSc in Economics and Finance from Hong Kong University of Science and Technology. Scott speaks English, Mandarin and Cantonese.

Location: Hong Kong SAR.
Fields of expertise: Fund flows, stock flows, rates and FX.
4 years of experience.
This paper studies the asymmetric price impacts mutual fund and ETF flows have on individual stocks in demand-based asset pricing.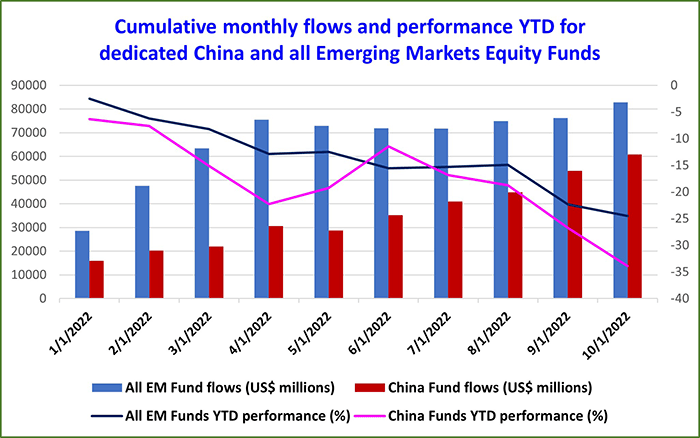 Of the $82 billion that investors committed to all EPFR-tracked Emerging Markets Equity Funds through the first 10 months of 2022, three-quarters...