For much of the year-to-date the question of just how much inflation recovering economies will generate, and just how transitory that inflation will be, has occupied investors. As the second quarter wound down, however, another question has intruded: what if it is the economic growth that is transitory?
With China's economy feeling the pinch from some modest policy tweaks and the US Federal Reserve signaling that interest rates could start to rise at least a year earlier than previously expected, Commodities Sector Funds ended June by posting consecutive weekly outflows for the first time in over eight months while Industrial Sector Funds extended their longest redemption streak since 1Q20 and investors pulled money out of China Equity Funds for the fourth time in the past six weeks.
The specter of rising prices and visions of a greener future continued to influence flows going into the second quarter. Equity Funds with socially responsible (SRI) or environmental, social and governance (ESG) mandates extended an inflow streak that started in mid-August of last year, Bank Loan Funds posted their 26th consecutive inflow and Inflation Protected Bond Funds absorbed fresh money for the 32nd week running.
The week ending June 30 also saw EPFR-tracked Dividend Equity Funds record their eighth straight inflow, their longest such run in over six years, as investors positioned themselves for increased US and European bank dividends after those banks successfully navigated the latest round of stress tests. The latest run of positive flows to US Dividend Funds comes at a time when the average dividend yield for companies in the S&P 500 index has dropped to 1.3%.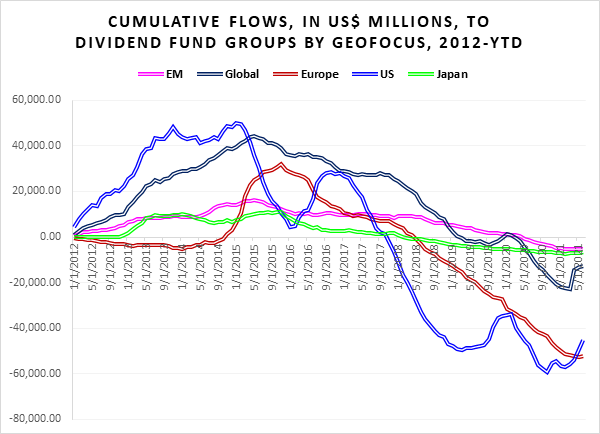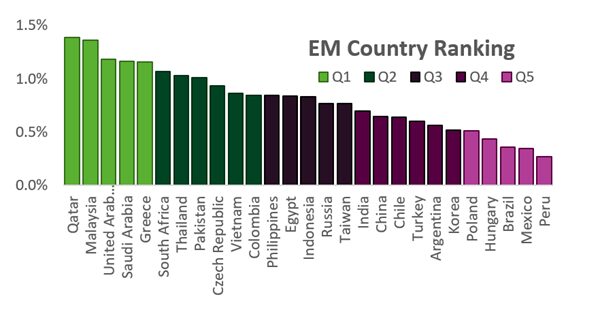 Did you find this useful? Get our EPFR Insights delivered to your inbox.