Rising prices and higher-than-expected earnings shaped investor sentiment during the third week of October. Most of the companies reporting their 3Q21 numbers surpassed expectations. But their reports and forecasts were qualified by the shortages, input cost increases and supply chain issues they are facing.
Investors responded by pouring nearly $25 billion into EPFR-tracked Equity Funds, with 10 of the 11 major Sector Fund groups recording inflows for the week, and by stepping up their search for inflation protection. Bank Loan and Inflation Protection Funds took in over $1 billion apiece, and Cryptocurrency Funds extended their current inflow streak.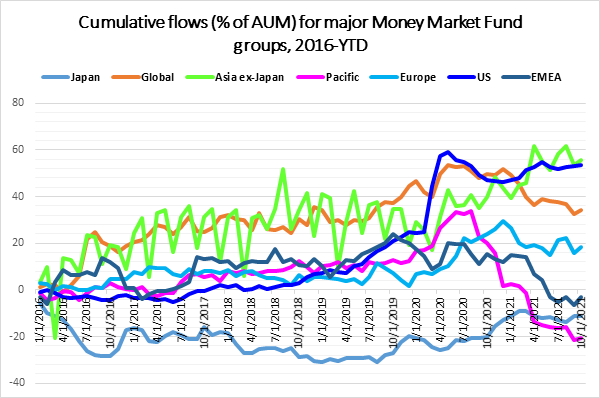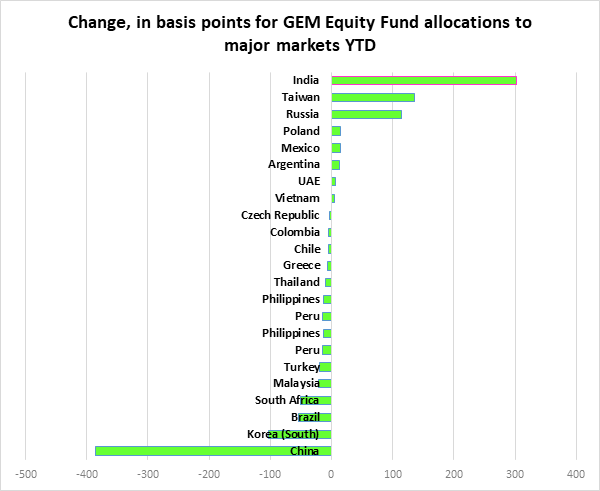 Did you find this useful? Get our EPFR Insights delivered to your inbox.