The Japanese economy's 3% contraction during the third quarter and the latest spike in natural gas prices pushed supply chain issues to the top of a lengthy list of investor concerns going into the second half of November.
In the case of natural gas, the supply chain linking Europe with an increasingly assertive Russia is back in the spotlight. EPFR-tracked Europe Equity Funds posted their sixth outflow in the past nine weeks and Energy Sector Funds experienced their heaviest redemptions since mid-August as Russian troops built up along the Ukrainian border, Germany suspended certification of the Nord Stream 2 pipeline and the price of natural gas jumped to a four-week high.
Tight energy supplies are a headwind for Japan, which imports nearly all of the oil it uses, and bread-and-butter supply chain issues ranging from lock downs in China to global shipping backlogs are also taking a toll. Japan Equity Funds recorded their biggest outflow since early March during the week ending Nov. 17.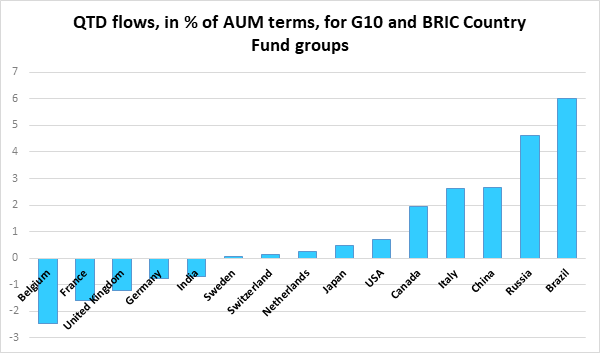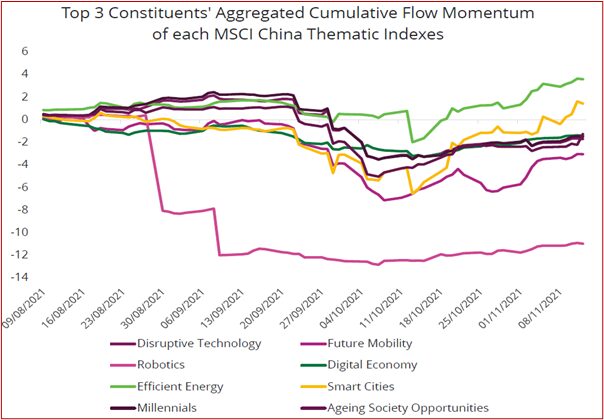 Did you find this useful? Get our EPFR Insights delivered to your inbox.