Holding a short position in European equities was a very prescient – or lucky — bet in March. Looking in detail at Figure-1, some were more fortunate than others in terms of the sectors they shorted.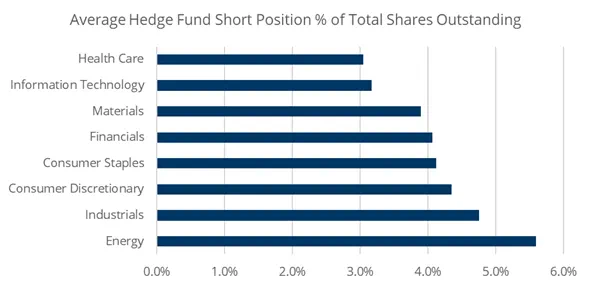 Figure -1 : Average short positions as % of total shares of outstanding on 25.03.2020
Growth industries include both innovative and new businesses, and their growth is usually closely correlated to product demand. However, the recent investor demand for exposure to growth industries such as healthcare and information technology stocks came as a result of the Covid-19 pandemic. The global commitment to the research and delivery of new treatments and vaccines contributes to the outperformance of healthcare stocks. Similarly, working from home has resulted in the need for remote technologies, and social distancing means there is more need for digitalization.
As a result, according to Caretta Data as of 25 March 2020, Healthcare was the least shorted European sector. The greatest decrease in short positions, as can be seen in Figure-1, came in Information Technology stocks.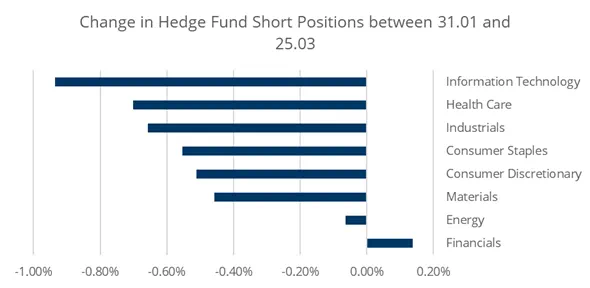 Figure -2 : Change in Hedge Fund Short Positions between 31.01 vs 25.03
As the Caretta data illustrates, the relative differences between sectors are significant. But perhaps what is more interesting is, hedge funds have been cutting short positions in almost all sectors, on average. Apparently, in times of market stress, even some short position profits are acting as a liquidity source to hedge fund managers.
Did you find this useful? Get our EPFR Insights delivered to your inbox.