Flows and allocations to different sectors and sector-related fund groups over the past 14 months have been marked by conviction, record inflows – and sharp changes of direction. Learn how EPFR Data captures some significant thematic shifts, in our Sector rotation series.
Historically, rotating between sectors meant shifting between well established groupings such as real estate, financials and utilities. Increased computing power and access to new datasets are changing this dynamic. Investors and managers can now rotate within sectors and even geographic or thematic sub-groups of that sector.
An example is the use of EPFR's stock-level data to isolate new, investible groupings with China's technology sector. By mapping flows into the stocks within these new groupings against their collective returns, investors have the raw material for new, more granular rotation models and strategies.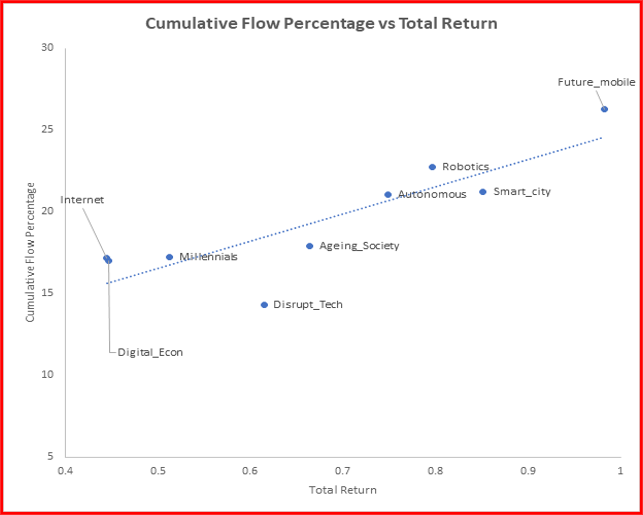 The latest data on the China groupings being analyzed by EPFR show that those championed by Chinese authorities – robotics, smart city technology, autonomous operations – score well. Disruptive technology plays have a lower profile.
Did you find this useful? Get our EPFR Insights delivered to your inbox.