Flows and allocations to different sectors and sector-related fund groups over the past 14 months have been marked by conviction, record inflows – and sharp changes of direction. Learn how EPFR Data captures some significant thematic shifts, in our Sector rotation series.
While 30% of the net flows to all US Equity Funds in 2021 went to funds with socially responsible (SRI) or environmental, social and governance (ESG) mandates, only 5% of the money absorbed by all US Sector Fund groups went to SRI/ESG funds.
SRI/ESG Energy Sector Funds recorded the biggest inflow for the year among the 11 major US Sector Fund groups. However, despite the broad political and policy focus on alternative energy and decarbonization, both flows to, and performance of, US SRI/ESG Energy Sector Funds rolled over in mid-4Q21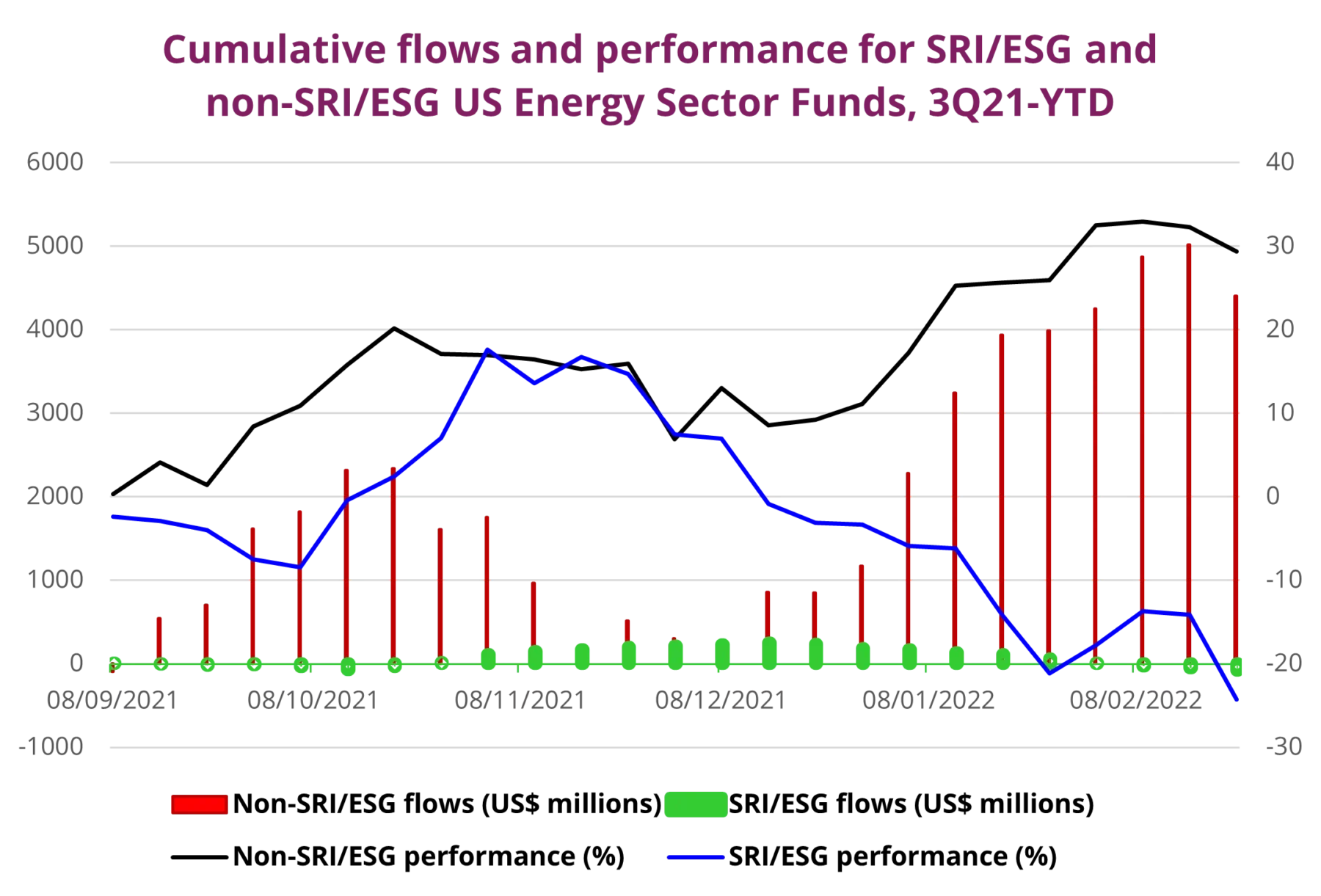 Russia's invasion of the Ukraine, and the potential squeeze the sanctioning of Russia's energy sector may have on the supply of conventional fuels, is likely to prompt a further reassessment of the investment landscape for energy.
Did you find this useful? Get our EPFR Insights delivered to your inbox.